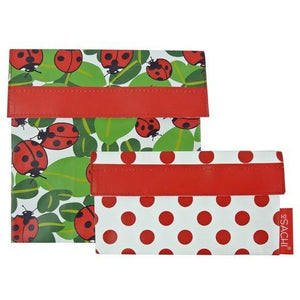 These Sachi Reusable Sandwich & Snack Bags are perfect for sandwiches and snacks on the go.
Each pocket is environmentally friendly & a reusable alternative to plastic sandwich bags and cling wrap.
All pockets are made from food safe material and are BPA free and Phthalate free.
Each set contains one sandwich size and one snack size.
Sandwich bag measures: 16 x 16cm
Snack bag measures: 16 x 9cm