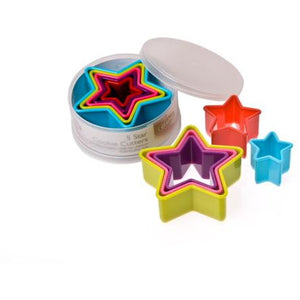 These cutters are perfect for cutting just about anything, from sandwiches, cheese, biscuits, cake, etc.
For cookies they look adorable when you use all the different sizes rather than just 1 size. If you want to make a tree from the cookies you can cut 2 of each size and pile them up using icing to keep them together, decorate and it's a perfect party favourite.
Pack contains 5 assorted star cutters.
BPA Free